Beard Growth Kits
Cyber Sale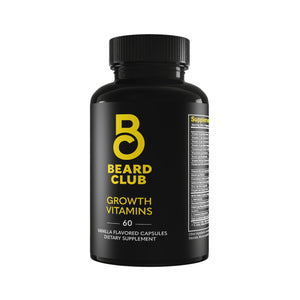 Beard Growth Vitamins
Over 20 essential vitamins and minerals, such as Biotin and MSM, known for their positive effect on the growth of healthy hair, beard, and skin.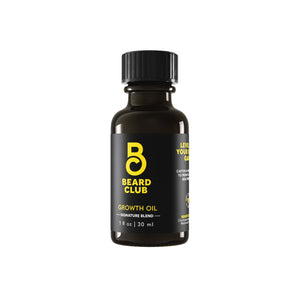 Beard Growth Oil
A blend of healthy oils, such as Castor and Sweet Almond Oil, applied topically to help stimulate healthy facial hair growth.
Beard Derma Roller
Tiny micro-needles help to stimulate new facial hair growth, activate dormant hair follicles, and improve skin texture.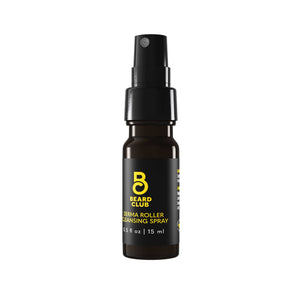 Derma Roller Cleansing Spray
As the derma roller needles gently puncture your skin to activate dormant follicles, you do not want dirt or bacteria sneaking in. Use the cleanser to keep your derma roller needles clean.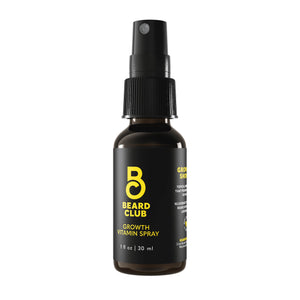 Beard Growth Vitamin Spray
Sends a moisturizing and nutrient-packed mist right onto your beard to promote growth while hydrating and nourishing.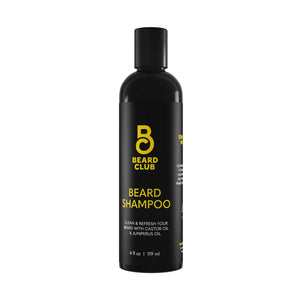 Beard Shampoo
Cleanses without washing away your natural oils while hydrating and nourishing your beard and the skin underneath.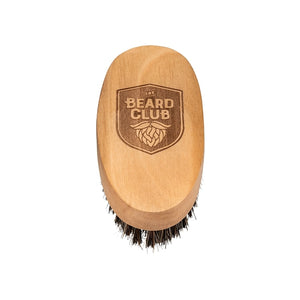 Beard Brush
Our birchwood brushes use boar bristles to easily smooth and style beards of all lengths.
PT45 Beard and Hair Trimmer
Our powerful trimmer was built from the ground up with your beard in mind.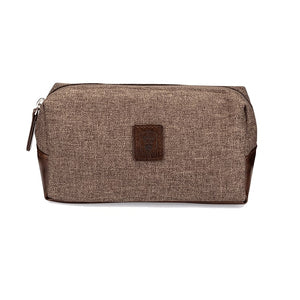 Travel Bag
Our travel bag is lightweight, durable, and fits your products so you will have everything you need to look your best.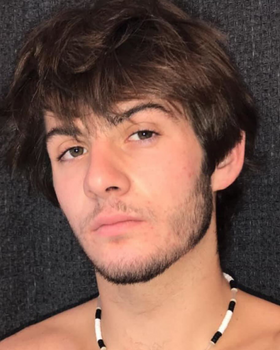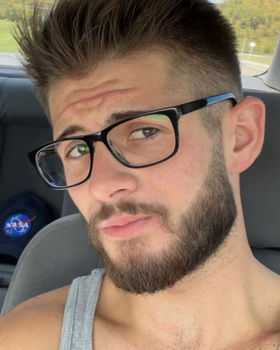 "I'm two weeks in and I've actually started new growth in my patchy spots. It's not magic; it's a hair and skin supplement that works. Five stars!"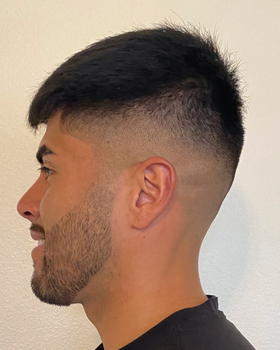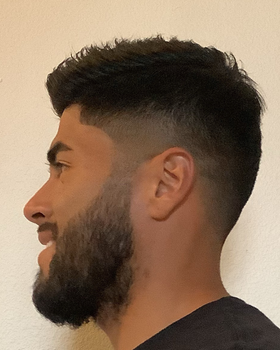 "Definitely a good routine and it works. I have seen growth where it normally doesn't. Give these guys a huge shout out it works!"
Get the products you want
Choose from popular kits or create your own.
Delivered to your door
No more trips to the store, let us do the leg work!
When you need them
Easily manage monthly renewals, cancel anytime.
Get the products you want
Choose from popular kits or create your own.
Delivered to your door
No more trips to the store, let us do the leg work!
When you need them
Easily manage monthly renewals, cancel anytime.
Starter
Advanced
Ultimate
Beard Growth Multi-Vitamins
Derma Roller Cleansing Spray
Beard Growth Vitamin Spray
Pt45 Beard & Hair Trimmer
Led Charging Display Stand
There are many ways to grow a thicker beard, but none of them can stand on their own. From taking care of your skin, hair follicles, and hair growth to working on a healthy diet, exercising, and taking supplements, growing a thicker beard is a whole-body approach.
Facial hair growth varies from person to person. If you draw the short end of the stick of genes, you might end up with a patchy beard. However, even those with the patchiest of necklines can learn how to grow a thicker beard. 
Our growth kits include products containing beard-supporting supplements and multivitamins.
These include:
Vitamin D – Studies have found vitamin D to be a particularly effective supplement for hair growth in general. In short, vitamin D strengthens the immune system, which in turn supports the hair follicle's sebaceous gland—a necessary organ in the hair growth process.
Biotin – Also known as vitamin B7, biotin has been shown to improve facial hair growth by increasing the production of keratin, a protein that constitutes the building block of hair follicles.
MSM – Valued for its anti-inflammatory properties, MSM is a sulfur-rich compound that can increase hair growth by stimulating keratin production.
Castor oil – Castor oil is a must-have in any beard growing regimen. That's because this castor seed derivative can reduce lipids that prevent hair growth. Moreover, castor oil has been shown to fight bacteria that destroy hair follicles.
Coconut oil – Like castor oil, coconut oil hydrates the skin, has anti-inflammatory properties, and fights bacteria harmful to hair follicles. Coconut oil is also useful in the rehabilitation of split ends.
While many of our customers start seeing results in months 1-3, others see the most growth in months 3-5. Consistency and commitment are the most important tools you can have in growing your best beard.
Remember, when you purchase the Advanced or Ultimate Growth kit you're elgible to take advantage of our no-risk Beard Growth Guarantee
If you purchase the advanced or ultimate kit you are eligible for our beard growth guarantee.
To be eligible, use your monthly shipments consecutively for 5-months.

Document your progress monthly with pictures & credited timestamps. Progress pictures for each month of use must show the front, right, and left sides of your face.  A set of before pictures is also required.

If you follow the guidelines for 5-months without seeing results, you are eligible to receive a full-refund.
Real reviews from real customers
Customer Reviews
Beard Growth Kits
Choose Your Kit